2014 Wildlife photographer of the Year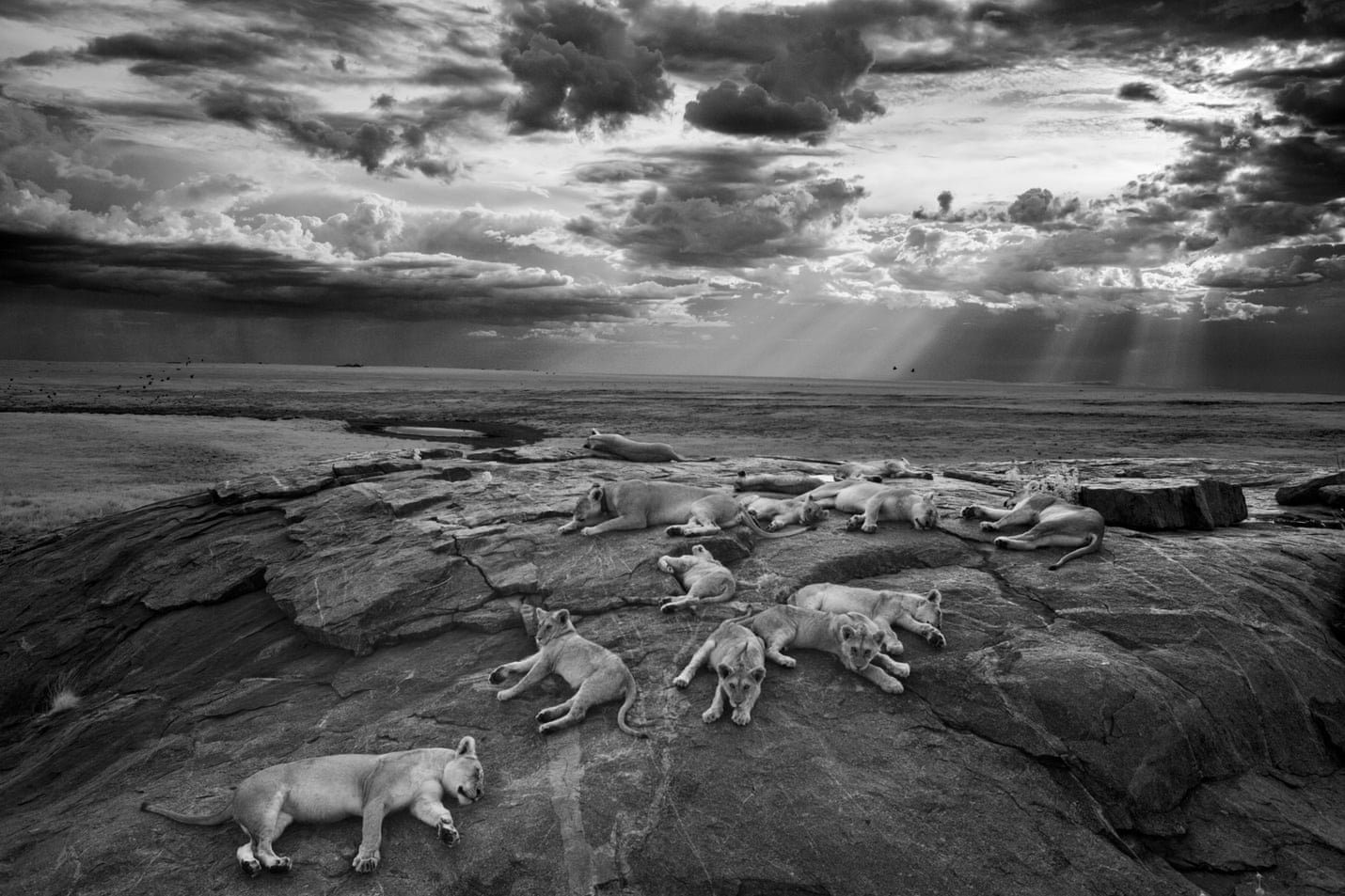 This is heartbreaking:
Nick set out to create an archetypal image that captured the essence of lions in a time long gone, before they were under such threat. The Vumbi pride in Tanzania's Serengeti National Park are a 'formidable and spectacularly co-operative team,' Nick says. Here the five females lie at rest with their cubs on a kopje (a rocky outcrop). Shortly before he took the shot, they had attacked and driven off one of the pride's two males. Now they were lying close together, calmly sleeping. They were used to Nick's presence as he'd been following them for nearly six months, so he could position his vehicle close to the kopje. He framed the vista with the plains beyond and the dramatic late afternoon sky above. He photographed the lions in infrared, which he says 'cuts through the dust and haze, transforms the light and turns the moment into something primal, biblical almost'. The chosen picture of lions in Africa is part flashback, part fantasy. Nick got to know and love the Vumbi pride. A few months later, he heard they had ventured outside the park and three females had been killed.